See article below video – re Forced/Coerced Vax – This very cool ex-Marine completely gets it.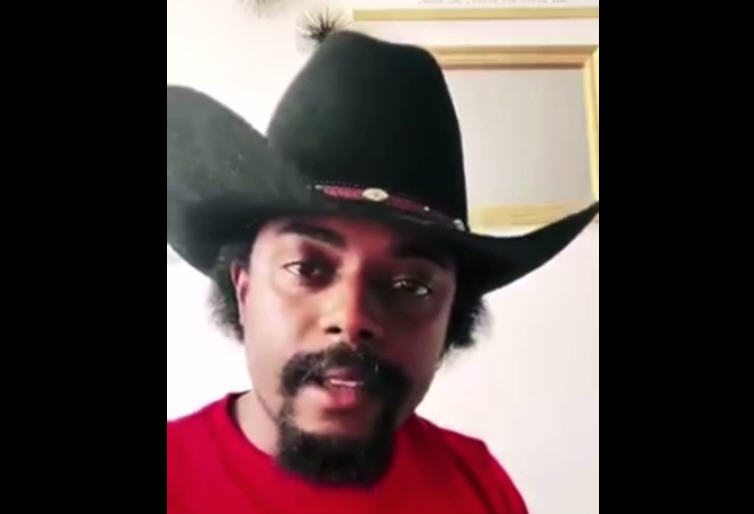 See article below video – re forced/coerced Vax – This very cool ex-Marine completely gets it.
ARTICLE BELOW IN ENGLISH & SPANISH
INGLES Y ESPAÑOL (ARTICULO DEBAJO)
ADMIN ALERT!
Things are now very rapidly going "next-level" globally (as ever, completely in synchronisation with what has always been a transparently GLOBAL agenda) … there is simply NO OTHER WAY this kind of supra-national coordination is possible.
What we are seeing in terms of "government policy" is in no way "organic" or derived from nation-states rationally evaluating the situation and making their own decisions.
With the recent advent of the completely corrupt FDA suddenly "authorising" as "safe" … one "vaccine" or another (it really makes no difference) … it is clear this is a GLOBAL WAR to mandate this fucking "vaccine" and get it into the arms of as many people as possible (INCLUDING CHILDREN!) … as quickly as possible. Seriously, sit back and really THINK about what is going on here!
Anyway, this message is simply intended to ensure that people understand the seriousness of the situation in respect of mandated vaccination, vaccine-passports, government coercion to vaccinate, etc. This is a totalitarian technocratic control-grid being forced into place … and they are humanity's ENEMY, plain and simple. There is no hiding this anymore. Only the most fearful, brain-dead, wilfully subservient, Stockholm-Syndrome-afflicted types of humans … can now continue to deny what is in plain sight.
I have more or less given up on the "speculation" side of things in respect of Covid and what is being attempted right now … because in the context of the fight at hand, I think it's kind of pointless. It's an endless distraction … and to a degree saps the energy/time currently necessary to fight it. Having said that, I did write a detailed article about it almost a year ago now … which has obviously since been validated in spades. What else to say?!
What we know FOR SURE … is that the narrative and mandatory garbage and government police-state bullshit we are ALL being faced with for more than a year and a half now is not only a completely obvious LIE … it is INTENSIFYING. They are turning the screws, people. Remember "two weeks to flatten the curve?" That seems kind of cute now, right?
It is more true than ever now, in the information age … that ignorance is a choice. Sadly, most people seem to prefer that choice. So it goes … and then the Jews got into the cattle-cars … and went to their final destination.
Against ALL available evidence … the powers that be … are DESPERATE … to get as many of these shots in people's arms as possible. Accordingly, for anyone paying attention, it becomes crystal-clear that this monstrousness … has NOTHING to do with a respiratory "virus." (And that's before we even get into the fact this is essentially a kind of bioweapon – deliberately manufactured – and perhaps also released – by humans in a laboratory.) Nobody is having THAT conversation (and what it means for a rapid experimental vaccine deployment's final solution) … are they?
I place it on record that I am in 100% agreement with what this very cool ex-marine says in this video. I will not run. I will not hide. And neither should anyone else. If the powers that be bring this kind of Nazi bullshit to your door … you should act as you would if a dangerous criminal pointed a gun at you with intent to kill.
Sadly, that is where we are right now. Good luck to everyone, worldwide.
ESPAÑOL
¡ALERTA ADMIN!
Las cosas están pasando ahora muy rápidamente al "siguiente nivel" global (como siempre, completamente sincronizado con lo que siempre ha sido una agenda transparentemente GLOBAL) … simplemente no hay otra manera de que este tipo de coordinación supranacional sea posible.
Lo que estamos viendo en términos de "política gubernamental" no es de ninguna manera "orgánica" o derivada de estados-nación que evalúan racionalmente la situación y toman sus propias decisiones.
Con el reciente advenimiento de la FDA, completamente corrupta, que repentinamente "autoriza" como "segura"… una "vacuna" u otra (realmente no hay diferencia)… está claro que se trata de una GUERRA GLOBAL para ordenar esta maldita "vacuna" y llevarla a los brazos de la mayor cantidad de gente posible (¡INCLUYENDO NIÑOS!)… lo más rápido posible. En serio, ¡siéntense y piensen realmente en lo que está pasando aquí!
De todos modos, este mensaje pretende simplemente que la gente entienda la gravedad de la situación con respecto a la vacunación obligatoria, los pasaportes-vacunas, la coacción gubernamental para vacunar, etc. Se trata de una red de control tecnocrático totalitario que se está imponiendo… y son el ENEMIGO de la humanidad, simple y llanamente. Esto ya no se puede ocultar. Sólo los seres humanos más temerosos, descerebrados, voluntariamente serviles y afectados por el Síndrome de Estocolmo… pueden seguir negando lo que está a la vista.
He renunciado más o menos a la "especulación" con respecto a Covid y a lo que se está intentando ahora mismo… porque en el contexto de la lucha que tenemos entre manos, creo que no tiene sentido. Es una distracción interminable … y hasta cierto punto agota la energía / el tiempo actualmente necesario para luchar contra ella
Lo que sabemos CON SEGURIDAD … es que la narrativa y la basura obligatoria y la mierda de estado policial del gobierno a la que TODOS nos estamos enfrentando desde hace más de un año y medio no sólo es una MENTIRA completamente obvia … es INTENSIFICANTE. Están girando las tuercas, gente. ¿Recuerdan lo de "dos semanas para aplanar la curva"? Eso parece un poco bonito ahora, ¿verdad?
Es más cierto que nunca ahora, en la era de la información … que la ignorancia es una elección. Lamentablemente, la mayoría de la gente parece preferir esa opción. Asi es … y luego los judios se subieron a los vagones de ganado … y fueron a su destino final.
En contra de TODAS las pruebas disponibles… los poderes fácticos… están DESESPERADOS… por conseguir el mayor número posible de estas vacunas en los brazos de la gente. En consecuencia, para cualquiera que preste atención, queda muy claro que esta monstruosidad … no tiene NADA que ver con un "virus" respiratorio. (Y eso antes de entrar en el hecho de que se trata esencialmente de una especie de arma biológica fabricada por humanos en un laboratorio). Nadie está teniendo ESA conversación (y lo que significa para la solución final de un despliegue rápido de vacunas experimentales)… ¿o sí?
Dejo constancia de que estoy 100% de acuerdo con lo que dice este ex-marine tan genial en este vídeo. No voy a correr. No me voy a esconder. Y tampoco debería hacerlo nadie más. Si los poderes fácticos traen este tipo de mierda nazi a tu puerta … deberías actuar como lo harías si un peligroso criminal te apuntara con un arma con intención de matar.
Lamentablemente, ahí es donde estamos ahora. Buena suerte a todos, en todo el mundo.